Festivals 2022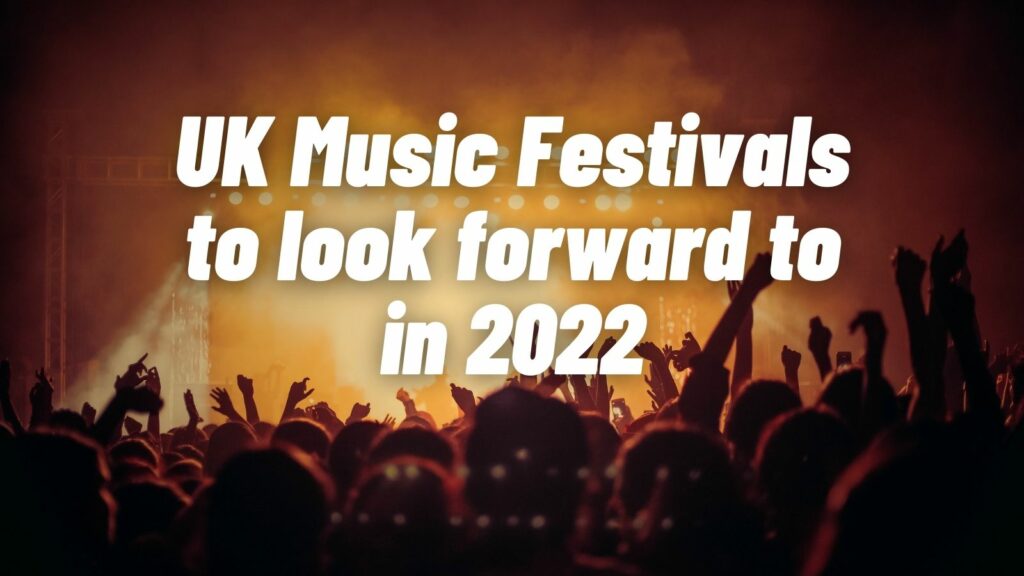 UK Music Festivals to look forward to in 2022
Let's talk about plans for 2022. After two years of varying restrictions, safety measures, lockdowns and consumer confidence rollercoasters, here's hoping 2022 is the year we start to see a return to normal for one of our very favourite activities – music festivals.
We have had the privilege of having been at a range of different music festivals across the UK over the last few decades. We don't really have a favourite though there are certainly favourite memories from each one. With so many festivals to choose from in terms of size, location, and acts to see, how could we ever have a favourite?
Here's a run-down of some of the regular music festivals, how they are looking for a return to normal this year and some ideas to help with transporting your luggage and festival essentials.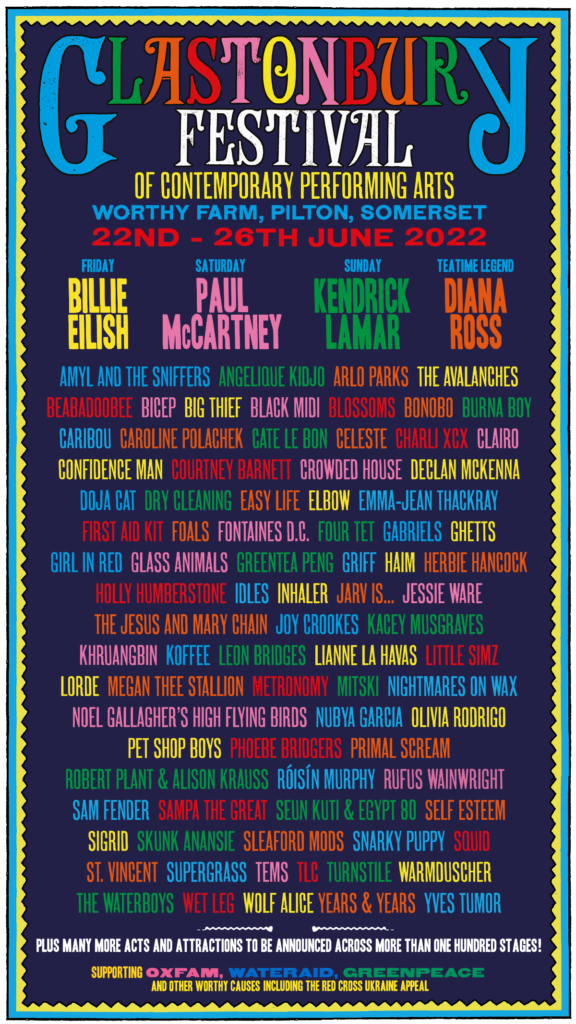 Glastonbury
Well, Glastonbury has been announced for the 22nd to 26th of June and the Friday night headline act is Billie Eilish. With no in-person festival happening in both 2020 and 2021, the 2022 festival has already sold out through tickets rolled over. Are you going?
Diana Ross has been announced for the Sunday night Legends slot, along with Paul McCartney (Saturday) and Kendrick Lamar (Sunday). Paloma Faith is heading up the Glastonbury Abbey festival later in the summer. You can still get tickets to that one.
More information about Glastonbury 2022 is at https://www.glastonburyfestivals.co.uk/
Reading Festival and Leeds Festival
Fans of the twin offerings of Reading Festival and Leeds Festival will know that 2021 definitely went ahead. This year's also looks promising, and they've already confirmed stellar line-ups which includes The Arctic Monkeys, Dave, and Rage Against the Machine. Leeds Festival is at Bramham Park, and Reading Festival at Richfield Avenue – the dates are the 26th to the 28th August
You can find more information about Reading Festival at https://www.readingfestival.com/ and Leeds Festival at https://www.leedsfestival.com/

Download
Download went ahead in 2021, albeit with a limited capacity and, according to the organisers, was proof that festivals can go ahead safely. With a date set of 10th to 12th June, this is one of the earliest of this summer's music festivals and will quite possibly be looked at as another test for festivals everywhere. Ticket sales are going ahead in earnest, and with Kiss, Iron Maiden, and Biffy Clyro the headline acts, it's certainly living up to its billing as the UK's premier rock festival.
Got any Megadeth? They certainly have! More information about Download at: https://downloadfestival.co.uk/
Latitude
Suffolk's Latitude Festival went ahead proper in 2021 and we see no reason why 2022 should be any different. Some fantastic names are on the line-up with Lewis Capaldi, Snow Patrol, Foals, James Arthur and Manic Street preachers amongst many, many others! If you're not that into music, then some of the biggest names in UK comedy might suit you instead.
More information about Latitude at https://www.latitudefestival.com/
Creamfields
Possibly the UK's biggest dance music festival has been confirmed for the 25th to 28th August in Cheshire and for the 2nd to the 4th June in Chelmsford. Two massive events to look forward to with names like David Guetta, Calvin Harris and festival legend Fatboy Slim on the bill.
If you're a dance fan, then head over to https://creamfields.com/ and https://creamfieldschelmsford.com/ to find out more.
Have you booked for a music festival in 2022?
Here's a great article with even more UK and beyond music festivals for 2022 – https://www.nme.com/features/20-festivals-to-look-forward-to-in-2022-glastonbury-coachella-primavera-sound-3123001
With camping going hand in hand with so many festivals this year, it's important to have the right kit to make your stay that little bit easier. Whether you're in a tent or a caravan we've some Handi products to make your festival trip a little less stressful.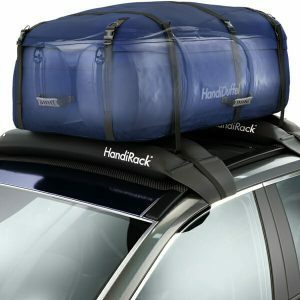 Travelling with friends to a festival is often the start of the adventure, apart from trying to find enough boot space for all those tents, sleeping bags and refreshments. Our HandiHoldall and HandiDuffel bags can help with that! Weather resistant, cost effective and offering lots of storage, our HandiHoldall soft roof box can help you transport festival essentials safely to your destination. Fit yourself and your friends comfortably in the car and load up the boot and the car roof with your luggage. Leaving the car in festival parking for a few days, no problem, simply take out your luggage and the HandiHoldall will roll up to wait in your boot for the return journey home.
Our HandiDuffel bags are designed to fit into our HandiHoldall soft roof box too if you're looking for a robust decent sized bag with strong carry straps. Laminated with a waterproof PVC coating these bags will ensure those festival outfits stay protected whatever the British weather may deliver this festival season. Even better we're offering a discount when you buy these as a bundle direct from us : HandiHoldall 330L + HandiDuffel 135L and also HandiHoldall 330L + TWO HandiDuffel 135L bags