Introducing the HandiMoova FPT: The Folding Platform Trolley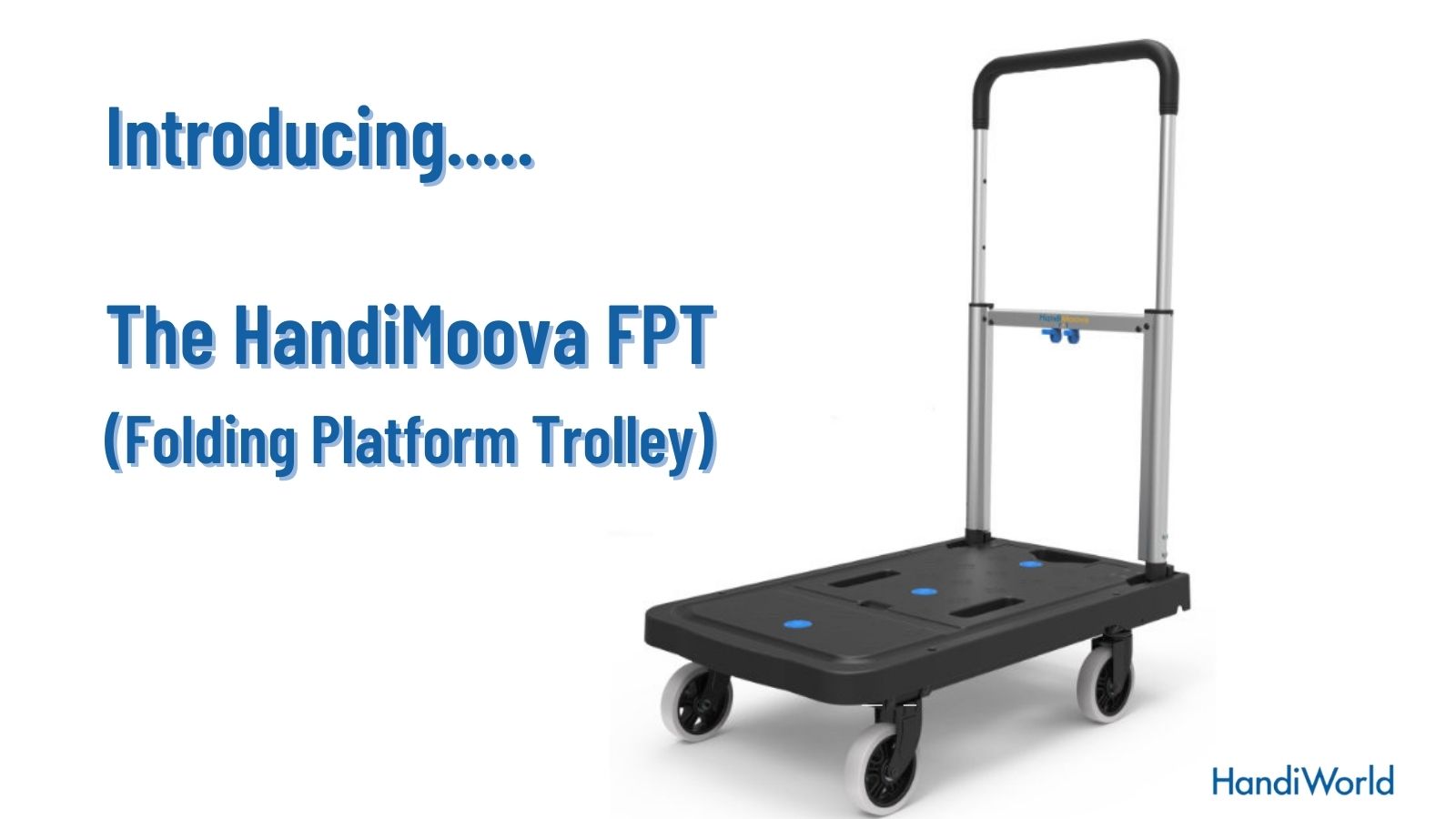 The HandiMoova FPT is a game-changer for anyone who needs to move heavy loads regularly. Whether you work in a warehouse, an office or just need to move items around your home or garden, this folding platform trolley is the perfect solution.
This brand new HandiMoova folding platform trolley is the latest addition to the HandiWorld range of hand trucks, joining the CAMBA Moova sack barrow and the HandiMoova 2 in 1 load carrier. As with all HandiWorld products, the HandiMoova FPT has been rigorously tested before joining the collection.
Our HandiMoova FPT has a weight capacity of up to 135 kg, meaning you can transport large and heavy items with ease. But it's not just about the load weight; this HandiMoova has been designed with comfort and convenience in mind. The adjustable soft grip handles ensure that you can find the perfect height for you, reducing strain on the back and shoulders. With high quality soft rubber TPR wheels, this load carrier runs smoothly and quietly, making it perfect for any environment.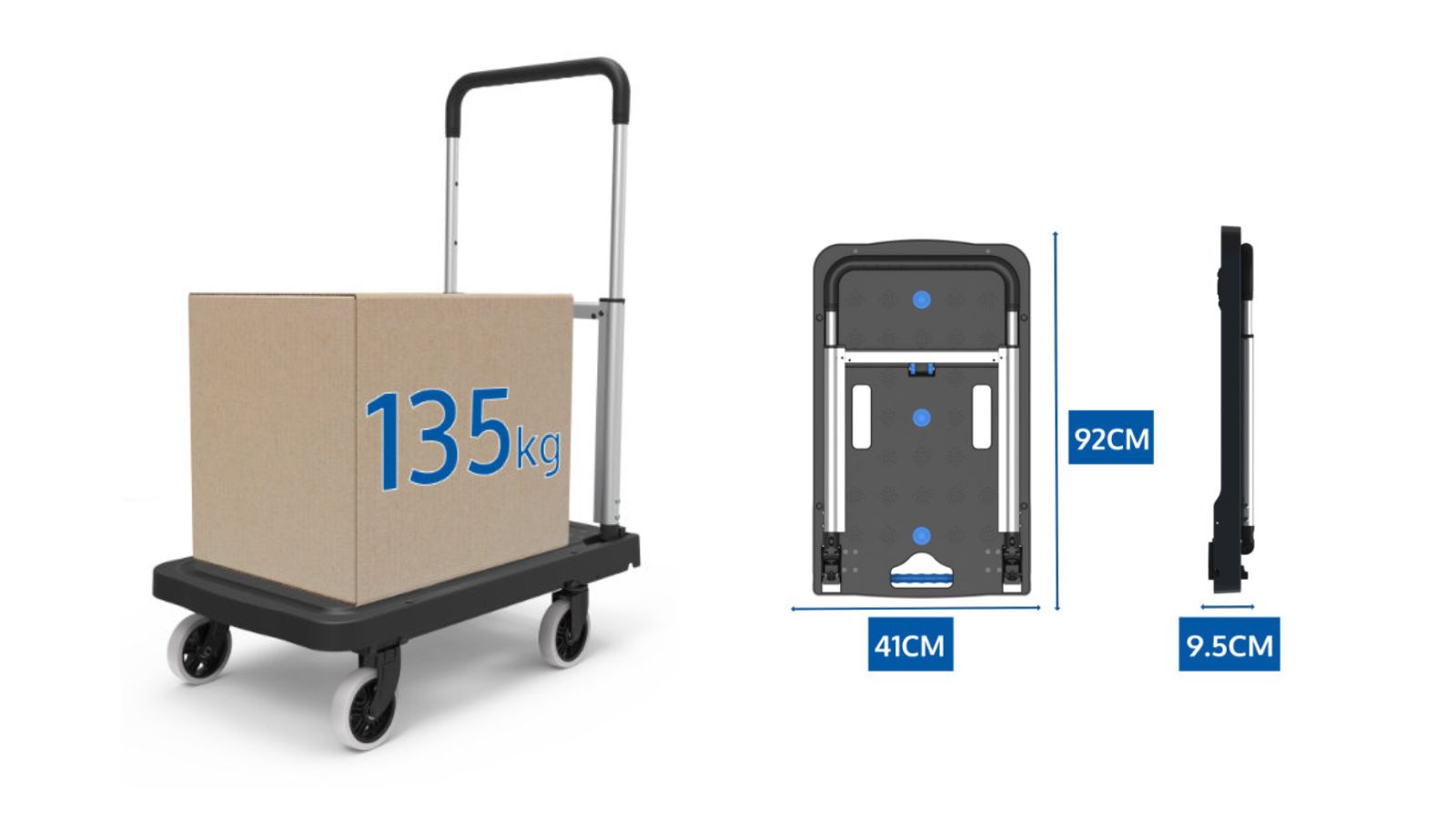 And that's not all! One of the key features of the HandiMoova FPT is its foldable design. When not in use, it folds flat for easy storage and also transportation. This means there's no need to free up valuable space in your home or office. Even better, no tools are needed to fold it up. The trolley is quick and easy to pack away.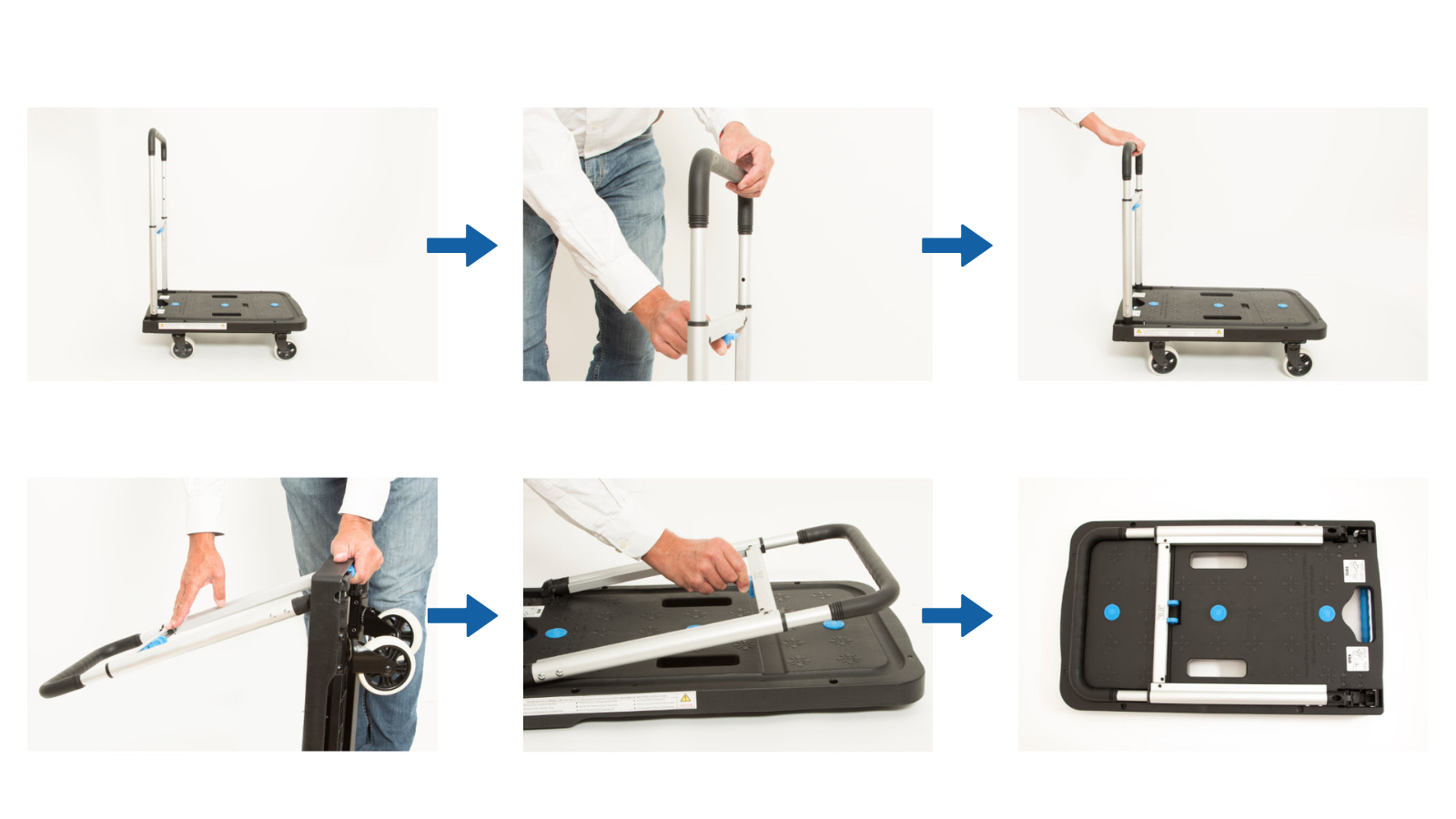 As part of the HandiWorld range, the HandiMoova FPT is backed by years of experience supplying top quality products. This means you can trust the quality and durability of the product, with peace of mind knowing it's backed by a 1-year guarantee against manufacturing defects.
Whether you're moving boxes around the office, transporting equipment for a hobby or simply moving loads around your home, the HandiMoova FPT is a perfect solution.
-Simple to use
-Easy to store
-Designed for comfort
The HandiMoova FPT can make it easier for you to move your loads, so why not give it a try and see for yourself?