CAMBA Moova vs Hand Truck
Why we think our CAMBA Moova Hand Truck is better than a regular hand truck?
Hand trucks are a great option for moving items when loads are too heavy, bulky or awkward for a person to move on their own. This two-wheeled piece of equipment is ideal for moving loads from one place to another quickly. A really useful piece of equipment in the workplace and at home with so many uses!
There are many similarities between our CAMBA Moova hand truck and ordinary sack barrows. They are both great for moving objects that are too heavy to be lifted and moved by one person. They make it easier and quicker to move loads and heavy objects from point A to point B. If you were however, to write a wish list for how to improve on an ordinary hand truck, that might look something like this:
Make it handle outdoor and uneven terrain better
Find a way to make it easier to manoeuvre up and down stairs
Make it easier to turn around
Find a way to make it less bulky to store
Have puncture-proof wheels
Challenge accepted!
Q: How do you improve on the usefulness of standard hand trucks?
A: By adding CAMBA wheel technology – that's how!
Meet the CAMBA Moova Hand Truck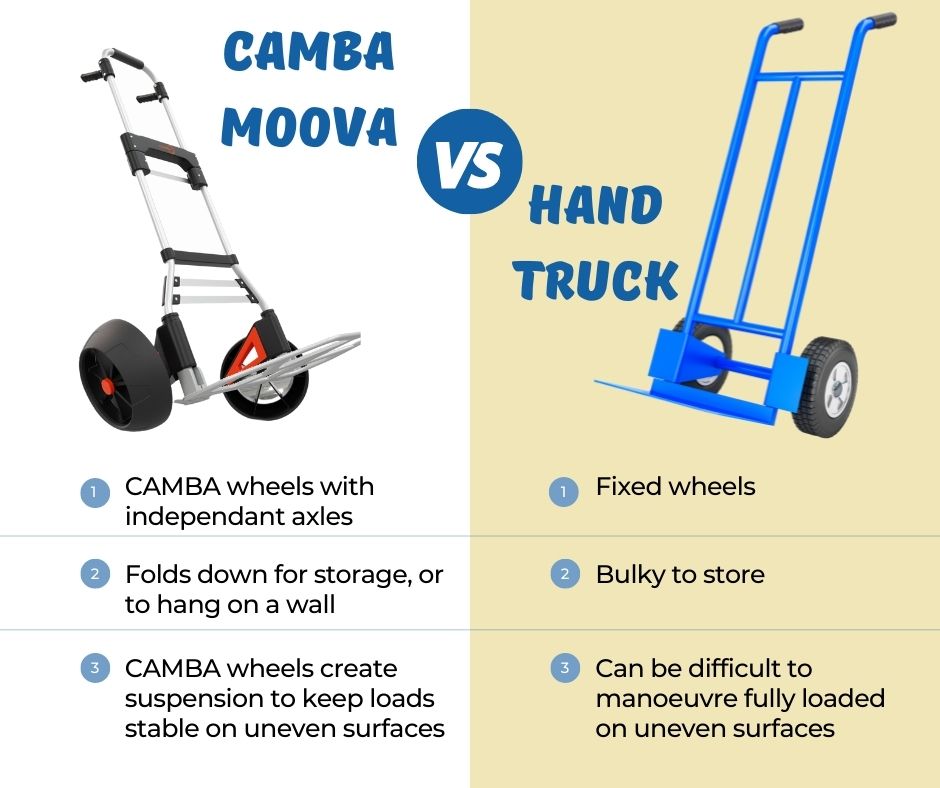 We love our innovative CAMBA Moova hand truck, and we're sure you will too. The CAMBA wheel technology creates suspension which means it takes less effort to move loads and gives the user greater control over the movement. The CAMBA wheels have floating independent floating axles, meaning the wheels intuitively adapt to their own surface keeping your load balanced and stable. There's even a rubber handle grip for comfort and a simple push button release. To maximise the user experience even further, the overall ergonomic design results in less strain on the user's neck, shoulders and arms.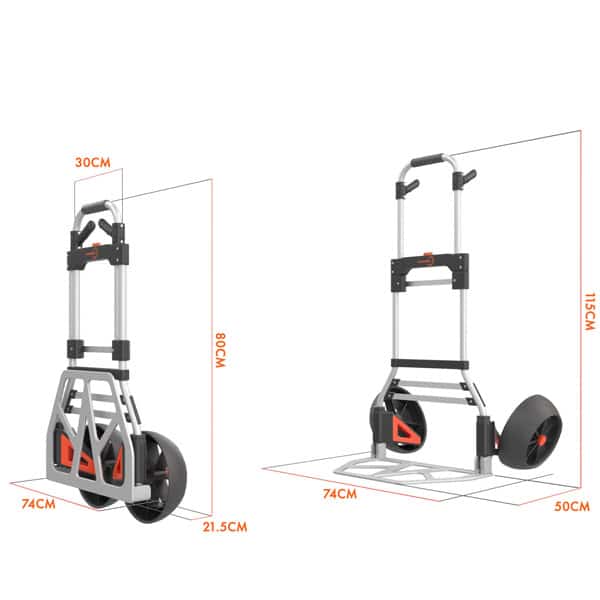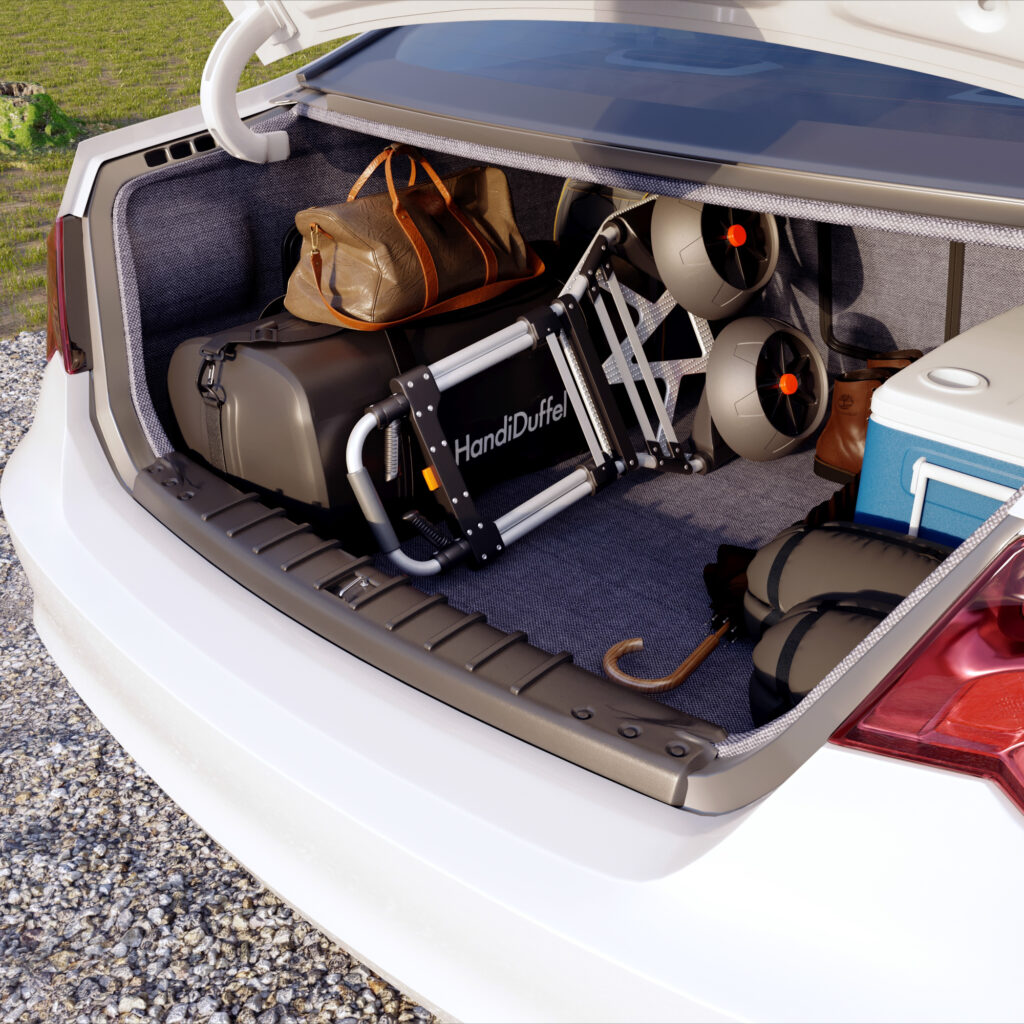 The CAMBA Moova folds down for easy storage, with a telescopic handle and wheels that fold in, you can pop this neatly in your boot or hang it up in the garage in-between uses. The aluminium frame is lightweight but heavy duty and the adjustable handles make this user friendly for all.
Watch this video and learn more about how the CAMBA Moova hand truck works on different terrains and to see the innovative CAMBA technology in action.

We're sure you'll agree the CAMBA Moova really is a cut above a regular sack barrow. Ideal for gardening, festivals, moving house, DIY, in fact most outdoor hobbies all the way through to work environments. Affordable, lightweight, user-friendly and innovative, as you can tell we're very proud of our CAMBA Moova hand truck. We hope you love it as much as we do!
The CAMBA wheel technology is so good we use it in our CAMBA Kart – all-terrain, kayak, canoe and SUP trolley too! All our products are designed with active lifestyles in mind, so that work and play come with much less hassle.