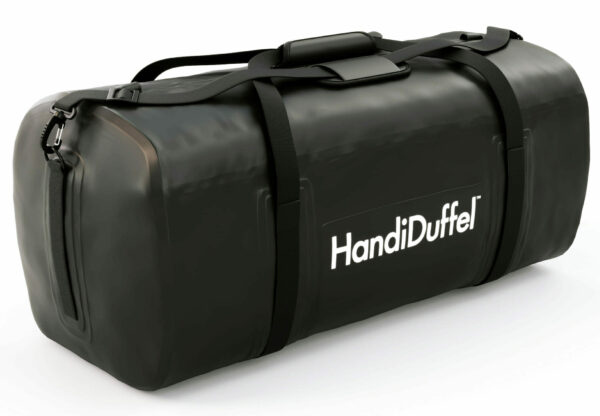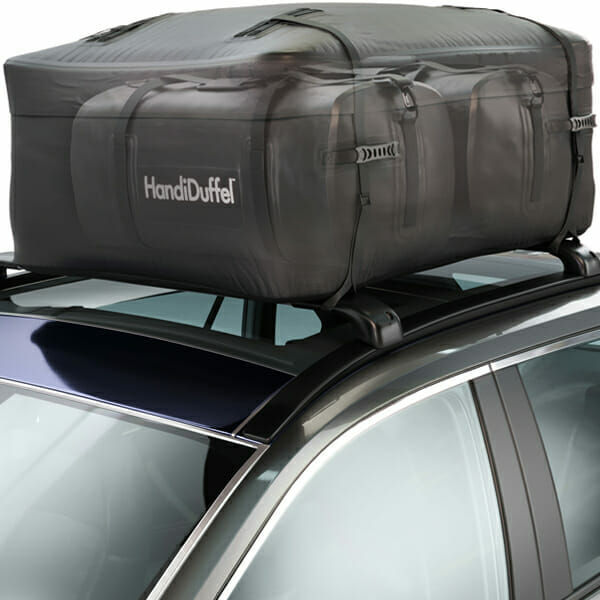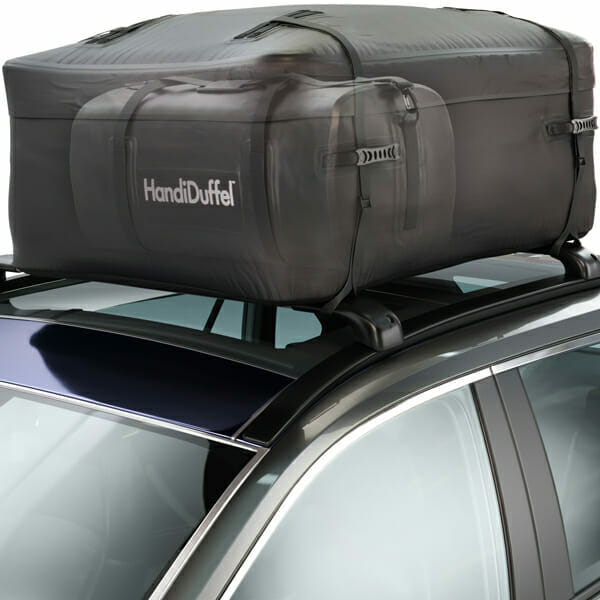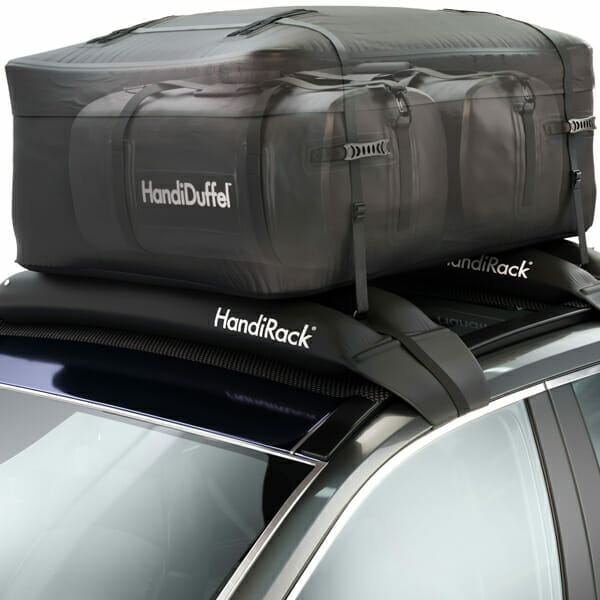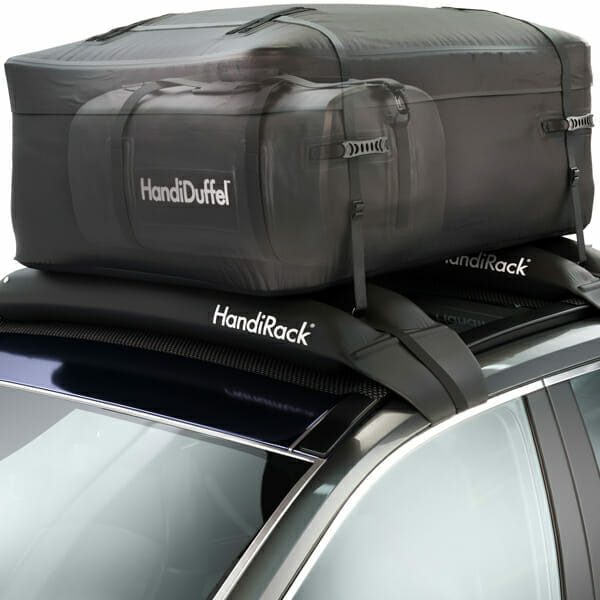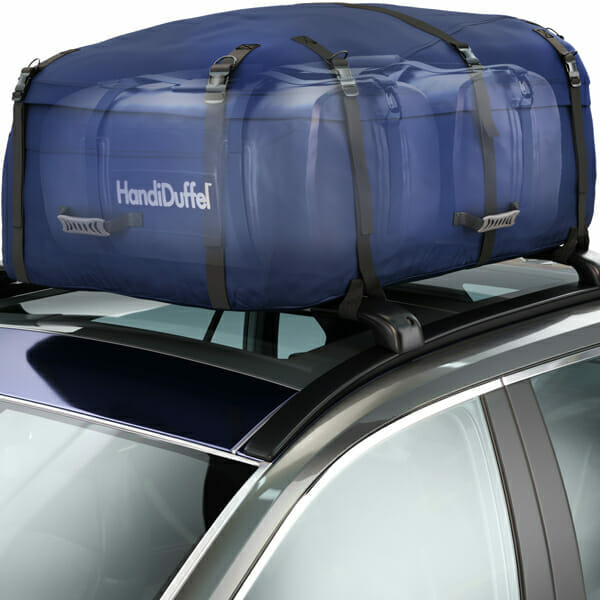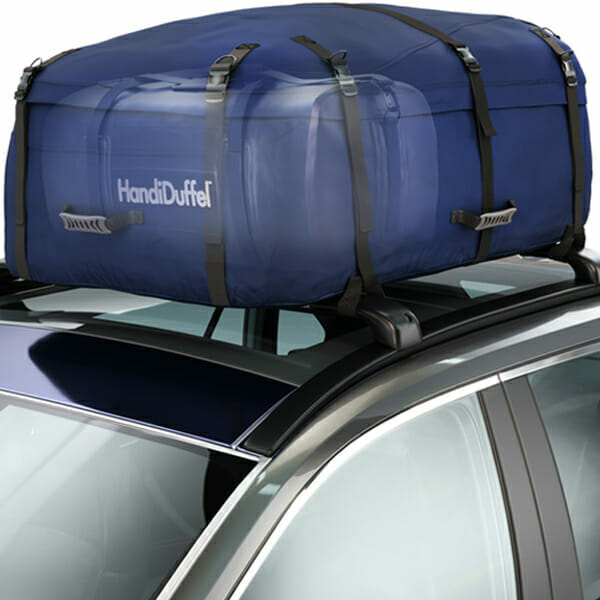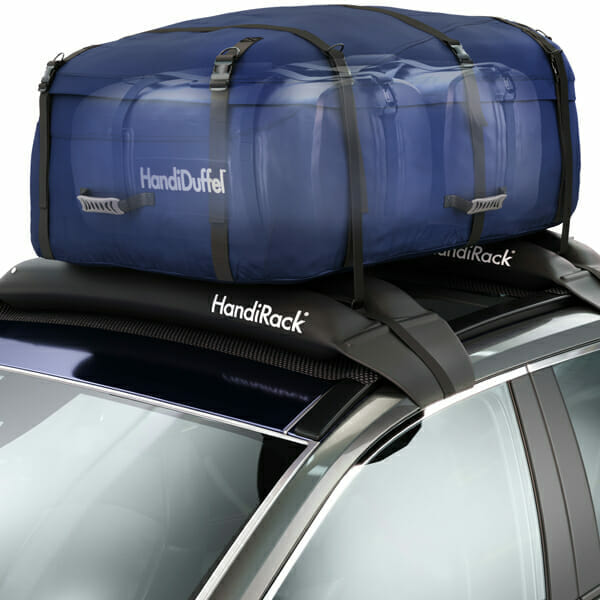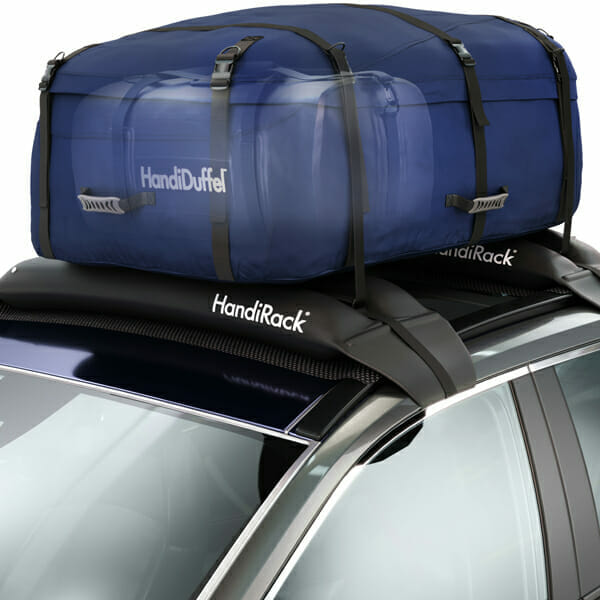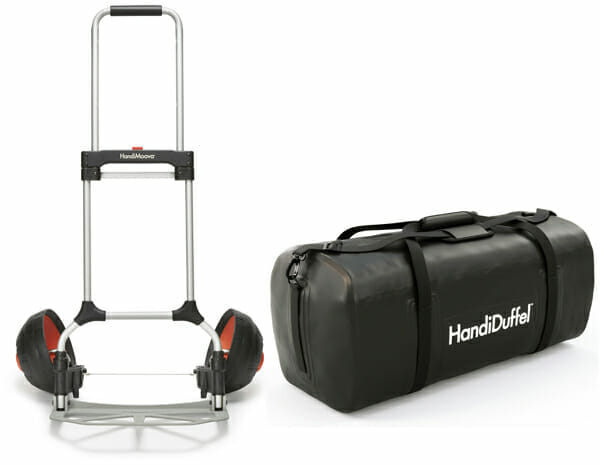 HandiDuffel Black 95 Litres
£45.00
Free UK Delivery
Shipping to Europe
Description
Features & Benefits
What's In The Box?
Additional information
FAQs
Shipping
Description
Travel duffel bags are a great solution for shorter trips or occasions that require less belongings. The HandiDuffel in the smaller 95 litre capacity is a more compact version of the larger 135 litre version.
Small but mighty is the perfect description for this strong and durable duffel bag; the 95 litre HandiDuffel may be smaller in size than the bigger version but is made from the same robust and reliable polyester tarpaulin fabric which enables it to comfortably carry all your belongings. The PVC coating ensures optimum protection from all the elements, from rain storms to blistering hot days, the combination of fabrics in the HandiDuffel will guarantee your possessions stay in perfect condition.
Whether you're heading away for a night or two, or simply need to take a few items on the road with you, the 95 litre HandiDuffel is the perfect storage solution. Not only is the smaller size convenient for throwing in the back of the car, but is also perfect for packing into the 400, 330 or 175 litre soft roof box that is the HandiHoldall. One or two of the smaller HandiDuffels can comfortably sit in the roof bag for secure transportation.
Fitted with strong and long lasting carry handles, the HandiDuffel is a reliable travel duffel bags solution that will see you through many trips to come.
If you're keen to read more about the technical specification of this product or have any unanswered questions, please visit the FAQs section. Click here to read what customers are saying about HandiWorld.
We're here to help and so if you have a question, please send us an email at info@handiworld.com. We will respond as quickly as we can.
Dimensions: 80cm x 35cm x 35cm
135 litre volume
20kg load capacity
Can be used with a HandiHoldall
Waterproof construction
Dry bag technology
Heavy duty material
Welded seams
Zipper cover
Easy to stow
Padded adjustable shoulder strap
What's Included
1 x HandiDuffel 95 Litres
What is the capacity of a HandiDuffel?
The HandiDuffel is available in two capacities of either 95 or 135 litres.
What are the dimensions of a HandiDuffel?
110cm x 35cm x 35cm (135 litre) or 85m x 35cm x 35cm (95 litre).
Is the HandiDuffel waterproof?
The HandiDuffel is fully waterproof as it is manufactured utilising dry bag technology.
How many HandiDuffels fit inside a HandiHoldall?
Two.
How does the 135 litre HandiDuffel attach to the HandiRack?
The 2 x 3metre HandiStraps that come with the HandiRack are used to secure the HandiDuffel. The 135 litre HandiDuffel has loops on both sides specifically for this purpose.
When the 135 litre HandiDuffel is attached to a HandiRack, will the bottom of the bag sag?
A solid base is supplied with the 135 litre HandiDuffel when purchased with a HandiRack.  This will give the HandiDuffel the required rigidity.
How much weight can be placed in the HandiDuffel when used with a HandiRack?
20kg max.
UK DELIVERY OPTIONS
For UK deliveries we use courier services supplied by DPD.
Standard Service (£2.50 or free for orders over £50.00*)
*Please note that the delivery charge is automatically deducted from your basket.
This is our standard delivery service and currently takes 2-3 working days. Please note that deliveries are made Monday – Friday between the hours of 09.00 – 18.30.

Express Delivery (£8.95)

This is an additional option that can be selected during the checkout process and currently takes 1-2 working days. Please note that deliveries are made Monday – Friday between the hours of 09.00 – 18.30. If you place an order with this option selected on a Friday, your order will be dispatched on the following Monday for delivery on Tuesday.
Need something in a hurry? Should you require one of our products urgently and have missed the cut-off time for same day dispatch, please email sales@handiworld.co.uk and we will do our very best to help you.
EUROPE
Please note that orders shipped to EU member countries are sent on Incoterms DDP. This means that there are no duties to be paid by the customer. Orders are dispatched from our warehouse facility in Rotterdam.
For European and non-EU shipments we use courier services supplied by either DPD, FedEx or UPS. Transit times are typically 3-4 working days to most European destinations and longer for some addresses in outlying areas
HandiWorld currently ships to the following territories:
Austria
Belgium
Bulgaria
Croatia
£10.00
£5.00
£25.00
£10.00
Cyrpus
Czech Republic
Denmark
Estonia
£25.00
£10.00
£10.00
£20.00
Finland
France
Germany
Greece
£20.00
£10.00
£5.00
£40.00
Hungary
Guernsey
ROI
Isle of Man
£10.00
£15.00
£15.00
£10.00
Italy
Jersey
Latvia
Lithuania
£15.00
£15.00
£15.00
£15.00
Luxembourg
Malta
Netherlands
Norway
£5.00
£25.00
£5.00
£25.00
Poland
Portugal*
Romania
Serbia
£10.00
£15.00
£25.00
£25.00
Slovakia
Slovenia
Spain**
Sweden
£15.00
£15.00
£15.00
£15.00
Switzerland
£25.00
*Excludes Azores and Madeira
**Excludes Canaries
We are more than happy to quote for shipping to any territory that is not listed above. Please email sales@handiworld.co.uk for a quote.