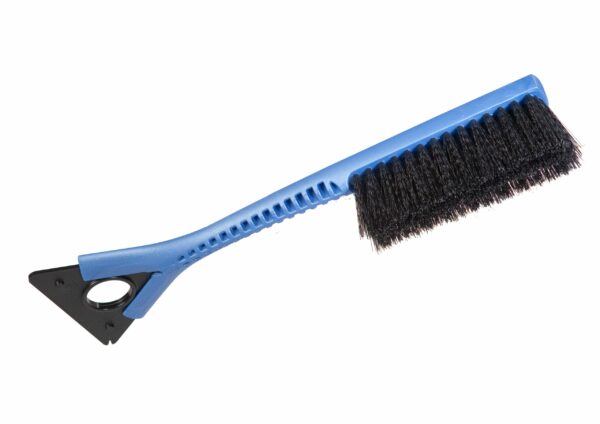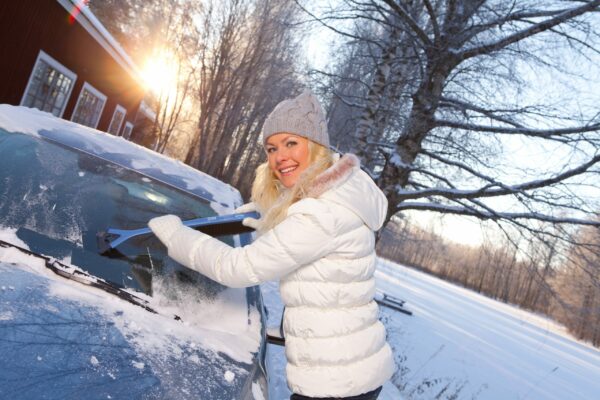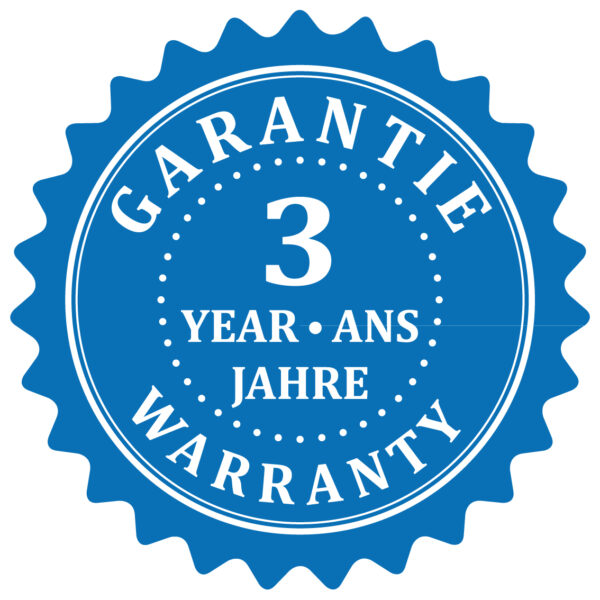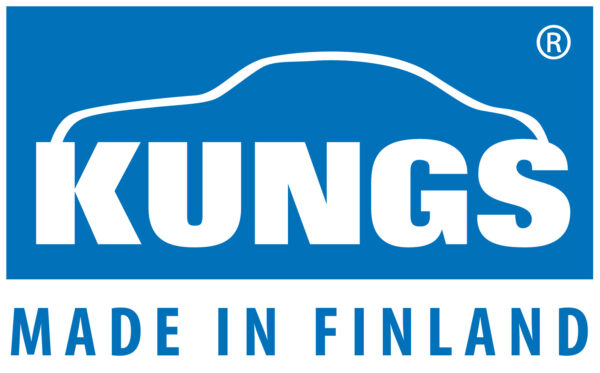 KUNGS Junior-IS Snow Brush / Ice Scraper
£8.00
Free UK Delivery
Shipping to Europe
Description
Features & Benefits
Additional information
Shipping
Description
The innovative KUNGS car ice scraper and brush features an ultra strong blade thats is extremely sharp and made of 100% polycarbonate.
Efficient
The thick, crimped bristles catch snow easily, removing both wet and dry snow effciently, with absolutely no risk for
scratches on the painted surface the car.
Reversible
This car ice scraper features a reversible scraping blade which has three scraping edges with a scraping surface of 10 cm each. It's easy to flip around the scraping blade for a new, sharp edge!
Ice Breaker Teeth
Sharp 3 mm wide ice teeth break easily through even the toughest ice layers.
Four reasons why this car ice scraper and other KUNGS products are durable and of the highest quality:
1. Uncompromising product development
KUNGS systematically perform durability and functionality tests in all phases of production.
2. A dedicated in-house testing laboratory
KUNGS test all products, prototypes and raw materials in their own advanced testing laboratory.
3. Weather-exposure testing
KUNGS test all their products both for extreme freezing temperatures, as well as for UV radiation.
4. Quality assurance in production
All stages in of production include quality controls, and KUNGS test all purchased raw-materials before commencing production.
We're here to help and so if you have a question, please send us an email at info@handiworld.com. We will respond as quickly as we can.
Click here to read what customers are saying about HandiWorld.
Thick yet gentle brush removes wet and dry snow
Ergonomically formed 38 cm long shaft
Ultra strong, 10 cm wide reversible scraper blade
Made of frost-proof polycarbonate
3 scraping edges, ice breaker teeth
Notch for cleaning wiper blades from ice and snow
Ergonomically formed 25 cm long shaft
Flexible ice scraper structure improves efficiency
Fits easily in the side pocket of your car
Backed by a 3 year warranty
UK DELIVERY OPTIONS
For UK deliveries we use courier services supplied by DPD.
Standard Service (£2.50 or free for orders over £50.00*)
*Please note that the delivery charge is automatically deducted from your basket.
This is our standard delivery service and currently takes 2-3 working days. Please note that deliveries are made Monday – Friday between the hours of 09.00 – 18.30.

Express Delivery (£8.95)

This is an additional option that can be selected during the checkout process and currently takes 1-2 working days. Please note that deliveries are made Monday – Friday between the hours of 09.00 – 18.30. If you place an order with this option selected on a Friday, your order will be dispatched on the following Monday for delivery on Tuesday.
Need something in a hurry? Should you require one of our products urgently and have missed the cut-off time for same day dispatch, please email sales@handiworld.co.uk and we will do our very best to help you.
EUROPE
Please note that orders shipped to EU member countries are sent on Incoterms DDP. This means that there are no duties to be paid by the customer. Orders are dispatched from our warehouse facility in Rotterdam.
For European and non-EU shipments we use courier services supplied by either DPD, FedEx or UPS. Transit times are typically 3-4 working days to most European destinations and longer for some addresses in outlying areas
HandiWorld currently ships to the following territories:
Austria
Belgium
Bulgaria
Croatia
£10.00
£5.00
£25.00
£10.00
Cyrpus
Czech Republic
Denmark
Estonia
£25.00
£10.00
£10.00
£20.00
Finland
France
Germany
Greece
£20.00
£10.00
£5.00
£40.00
Hungary
Guernsey
ROI
Isle of Man
£10.00
£15.00
£15.00
£10.00
Italy
Jersey
Latvia
Lithuania
£15.00
£15.00
£15.00
£15.00
Luxembourg
Malta
Netherlands
Norway
£5.00
£25.00
£5.00
£25.00
Poland
Portugal*
Romania
Serbia
£10.00
£15.00
£25.00
£25.00
Slovakia
Slovenia
Spain**
Sweden
£15.00
£15.00
£15.00
£15.00
Switzerland
£25.00
*Excludes Azores and Madeira
**Excludes Canaries
We are more than happy to quote for shipping to any territory that is not listed above. Please email sales@handiworld.co.uk for a quote.