CAMBA Technology: Coping with the ups and downs of hauling
Introducing CAMBA wheel technology
At HandiWorld, we are proud of our patented CAMBA wheel technology. We can't claim to have reinvented the wheel, but we have spent time and money coming up with something which we think is revolutionary, at least for haulage. If you've got to get something from A to B, whether in the garden, on a beach, or up and down stairs, our CAMBA wheeled karts and hand trucks could be just what you need to make that job so much easier.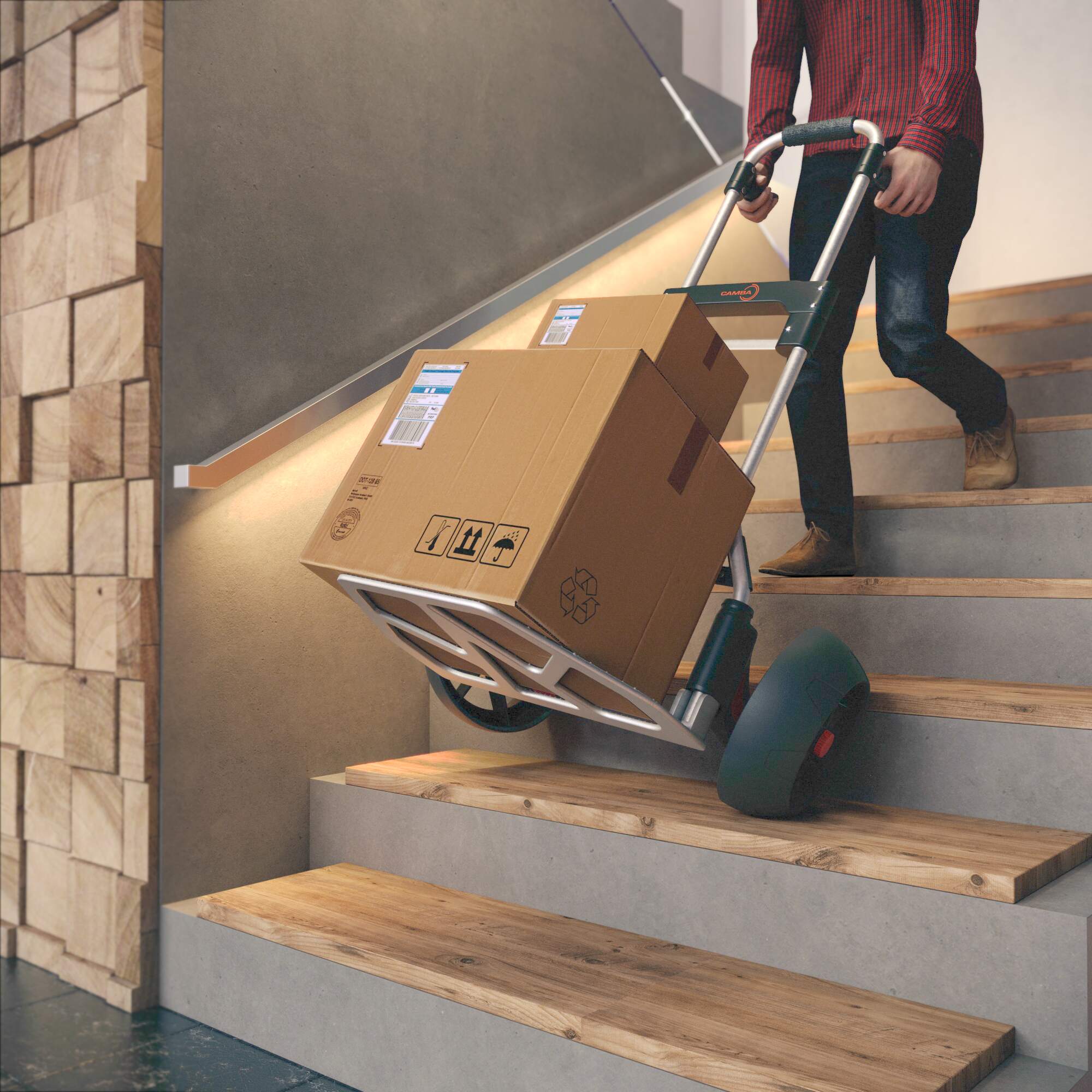 But first, what is CAMBA wheel technology?
We first came up with the idea of improving the traditional hand truck many years ago while using our regular hand trolley on various terrains and sometimes failing. The traditional wheels were frequently proving to be too quick to get stuck on uneven terrain, causing the truck to be unstable and difficult to pull. We worked hard with a product design agency to create a hand truck with more versatile wheels which could cope with the variability of surfaces whilst still being able to handle reasonably heavy and bulky loads. After several prototypes, some tweaking and much testing, we were able to launch the HandiMoova and then the CAMBA Moova. The CAMBA Kart followed soon after.
CAMBA wheel technology is building each wheel to be independent and able to individually adapt to its specific terrain. It means that navigating beaches, river beds, festival fields, and flights of stairs becomes that bit easier and less frustrating. The variable wheel surface means that both hard and soft surfaces can be traversed, and the floating axles means extra stability all round.
What is the CAMBA Moova?
In essence, the CAMBA Moova is a sturdy hand truck that can haul up to 60kg and has our CAMBA wheel technology. The innovative CAMBA Technology allows the truck to be used over surfaces where traditional hand trucks often fail, such as across sand or mud, or up and down stairs. It's ideal for use in the garden, when fishing, when visiting the beach, or going to a summer festival. It folds down easily to store when not in use.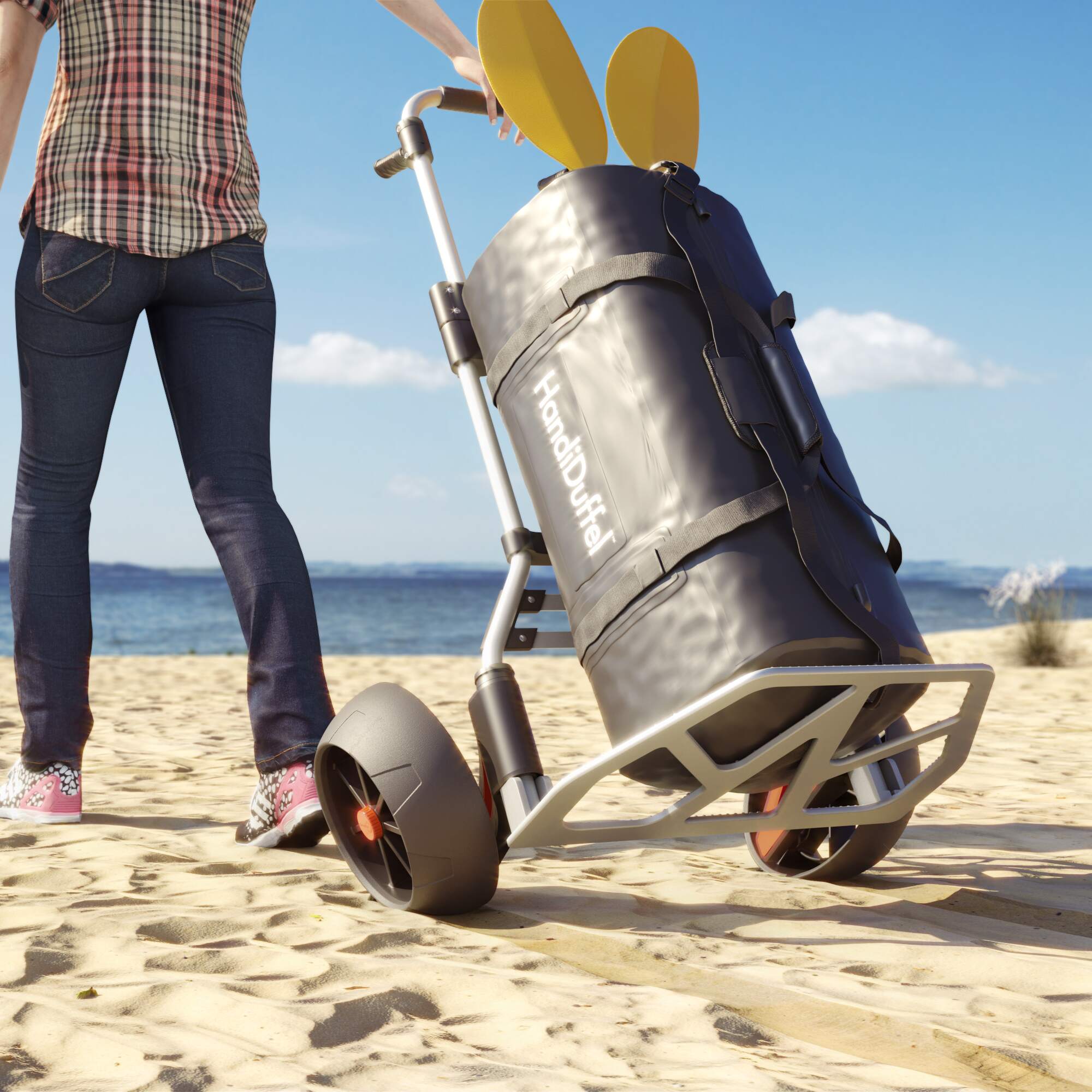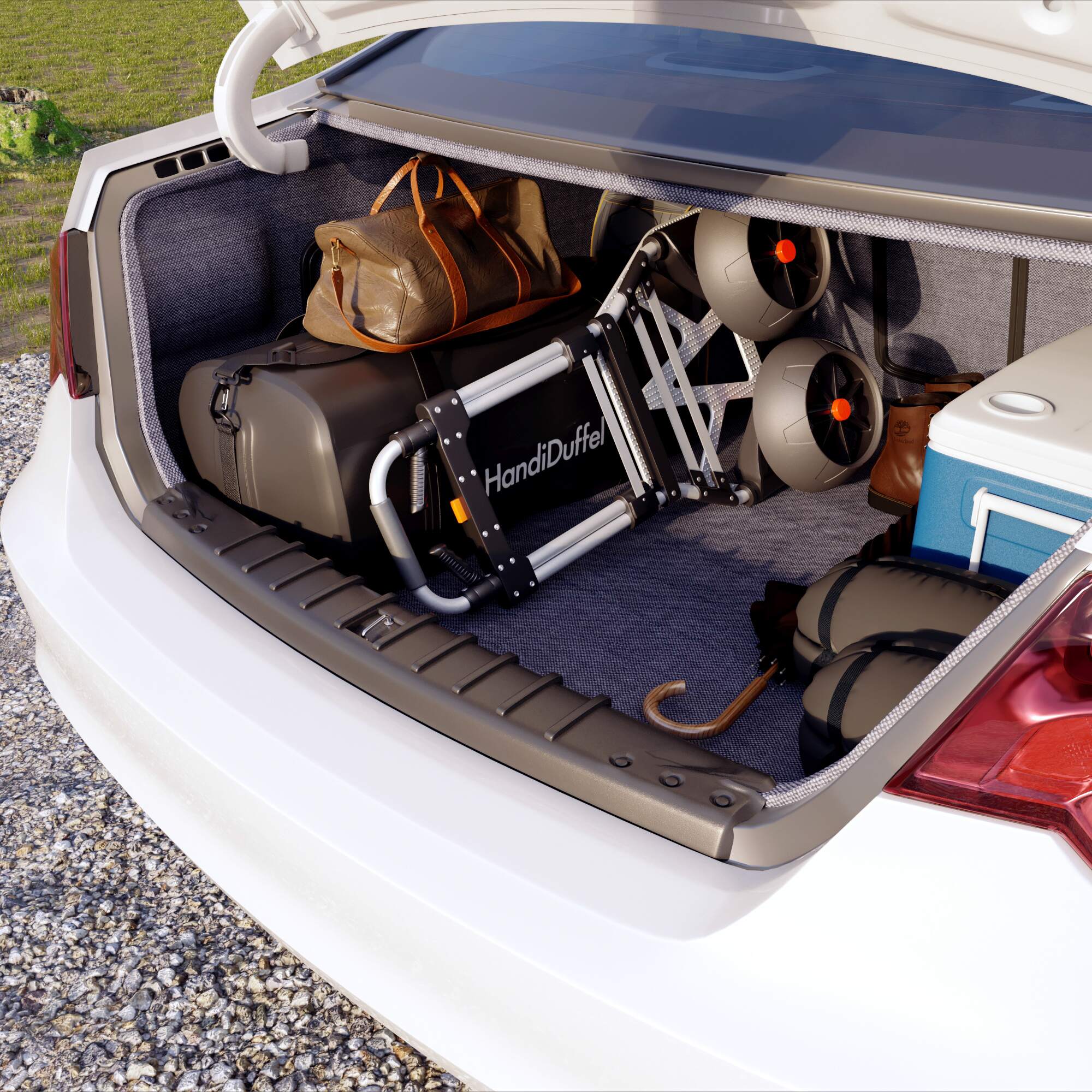 You can learn more about the CAMBA Moova at CAMBA Moova Hand Truck
What is the CAMBA Kart?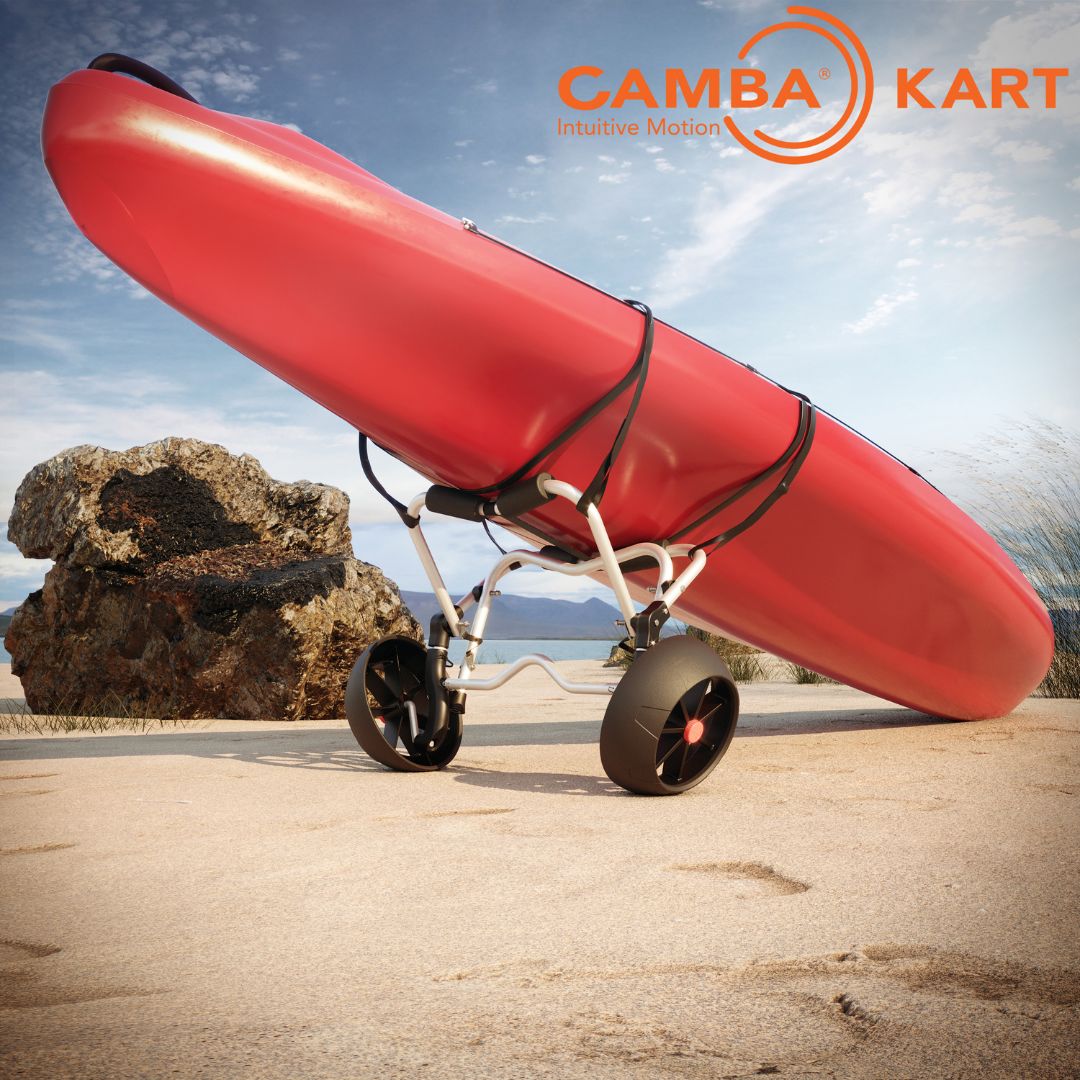 The CAMBA Kart is an all-terrain trolley for kayaks, canoes, and SUPs. As the CAMBA wheels are able to make light work of sandy beaches and bumpy river beds, the CAMBA Kart is an ideal addition to your water sports kit. The kart is sturdy enough to more than cope with larger sized kayaks with kit inside too, and enables you to get your vessel to the waterside single handed.
If your new (or old) thing is messing about on the river (or lake. Or open sea), then the CAMBA Kart with its innovative wheel design will answer the question of how to get yourself and the important bits down to where you need them.
You can learn more about the CAMBA Kart at CAMBA Kart – all-terrain kayak, canoe, and SUP trolley
If you need to get your kit from your home to somewhere near the water, then take a look at our HandiRack – the inflatable roof bars for almost any car – What is the HandiRack?
Happy Adventuring!